Does anyone have pictures or ideas on how to create a classy looking work station in a small apartment?
Check out this thread. Might give you some ideas.
Check out this chick (more videos on the channel), she makes an amazing work space in her apartment…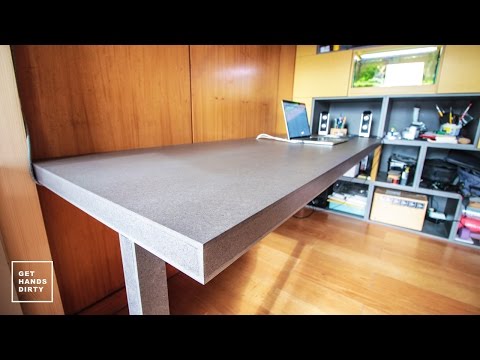 … at least… I think It's a chick… no offence
Hrgggghhh… I wasn't going to say anything yet, I'm using a Kobalt rolling tool box, a set of old trucks, some 97mm flywheel clones, and an old vesc two motorized said tool box.
That way it's both clean and I can ride it around the house
.
Sacrifice your dining table to the e-skate builder gods
How small an apartment are we talking? I built my own workbench from an adapted plan, it's roughly 130x80 cm. It fits quite well in the enclosed balcony of my 75sqm flat.
So is that board your's or the cat's?
There's no cat in the photo, but yes I do have a cat, and yes he owns everything.
cute cat
I'm using this Ikea folding table. I padded the table edges with some hard neoprene so I can put the bard (grip tape) on it and not completely destroy the paint.
Nice thing about it is that once folded, there is still part of the table available to use as a shelf. I use that part for tools and stuff and simply raise the table when I need to.
Dude just build one! Do you have a drill and impact driver? All you need is some mdf ,hinge's and some arms that fold out and away underneath,you could paint the back that folds up same color as your wall and it hides the tools…job done! Like this but on a smaller scale!
@scepterr in that case!
Just use one of these:
Height adjustable, easily storable and it even has a section a hot section at the back for soldering!
just don't tell the wife what you're using it for!!
no tiny furniture plz thats just creepy XD