Ok so, I'm new to this, so I don't know if I'm missing anything. I'm going for a cheap first board. The parts I'm planning to buy: Deck: http://www.ebay.com/itm/222519778459?var=521367554733 Trucks, wheels and risers: http://www.ebay.com/itm/182587344126 Motor: https://hobbyking.com/en_us/turnigy-aerodrive-sk3-6364-245kv-brushless-outrunner-motor.html?___store=en_us 2 Batteries: https://hobbyking.com/en_us/turnigy-5000mah-3s-25c-lipo-pack.html ESC: https://hobbyking.com/en_us/hobbykingr-tm-x-car-beast-series-esc-1-8-scale-150a.html Controller: https://he.aliexpress.com/store/product/Electric-skateboard-refitting-parts-DIY-800MAH-remote-receiver-2-4G-bench-technology-benchwheel/1967440_32791243047.html Charger: https://hobbyking.com/en_us/imax-b6-dc-charger-5a-50w-copy.html Motor Mount Kit: https://www.banggood.com/Electric-Skateboard-Belt-Motor-Mount-Bracket-Pulley-Screws-For-839097MM-Wheel-p-1105929.html
Ok, so those are the parts, and here are my questions: Am I missing anything? Do all my parts work with each other? Are two 5000mAh batteries enough? And will my charger come with the cables and connectors that are shown in this video to charge the board or do I need to buy them separately: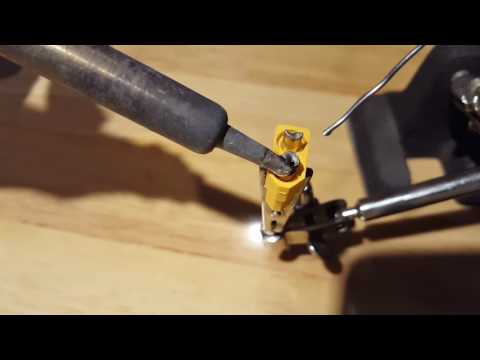 And do you have any suggestions for improving the build? Sorry if I asked anything stupid I researched a lot and didn't understand much. And English isn't my first language so sorry for any mistakes. Thanks in advance.