cant find any courses lol . how would you go about learning?is youtube best place?
When I started I used @MasterCho thread for guidance https://www.electric-skateboard.builders/t/hand-lay-carbon-fiber-wrapping-skinning-without-vacuum-bagging/15181
My post is number 45, it was my first time https://www.electric-skateboard.builders/t/hand-lay-carbon-fiber-wrapping-skinning-without-vacuum-bagging/15181/45
Yeah, you have to find a method that you can do/ can get the materials to do. There are tons of ways to do it. Fibreglast is my source for misc parts, and sometimes carbon. (Its not the highest quality, but I'm used to working with aerospace industry grade carbon.) Edit: sauce for materials http://www.fibreglast.com
I'm surprised there isn't carbon fiber courses would be a huge demand…i know id love to learn from someone in a workshop…
how much does a setup cost to build a board? gunna start with something smaller first tho
If you want to build a board, I would recommend looking up core materials, and do a sandwich type layup. Carbon wrapped around a aluminum honeycomb or cardboard honeycomb core.
A good resource for learning about carbon is from FSAE collegiate teams. It's a bunch of students who build formula one cars, some have done tons research on carbon layup, and have written reports.
ya seen a guy make a resin and honeycomb core deck on youtube looks good stuff. would you say resin be a easier starting pint than jumping into carbon or are they two different kettle fish? http://students.sae.org/cds/formulaseries/fsae/teams/ is that the group your talking about websites abit hard navigate
Honestly, most of the papers they write are too science-y, If you want to go that route, look up vacuum bagging, or carbon infusion. That gives you the strongest result. Vacuum bagging is an art tho, it's going to take time to make it perfect.
Either way, you need a resin or epoxy to harden the carbon. Carbon itself is weak.
any good videos on it? I'm a visual learner ya could say lol. ya ill start researching them now, how much would it cost to get started roughly? any parts youd recommend thanks for the help man
I'll find some videos for ya tomorrow. It can be kind of pricey, because you need to buy disposable parts for doing all of this stuff, then buying a decent pump. Let me find some stuff for ya, and I'll post it here.
Yes, "easy composites" is the best place to look at.
https://www.youtube.com/channel/UC7F-suscQATns3qRYHpyijw
First, I would do more research and start on making carbon fiber sheets using the different process of hand layup and resin infusion.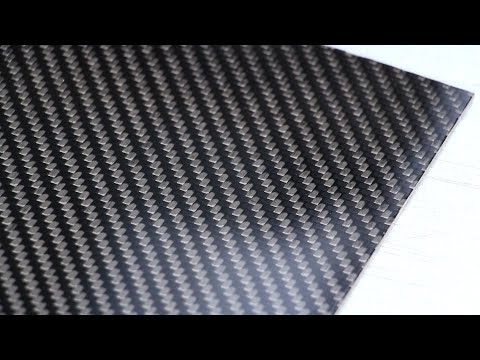 You will only get the best result if you have access to a vacuum pump. I would just go with the prepeg carbon fiber.
The problem with prepreg is that it is wayy more expensive, and needs to be baked to fully cure. It's still better to vacuum bag it so there is no delamination or bubbles between the layers. You can get away with lower temp resins with a space heater, or some epoxies cure in a normal temperature room. Prepreg is amazing though, nothing beats a no-mess layup.
Vacuum bagging is enough, you dont have to use resin infusion to have good reasults… Back then, when the source of all the informations…so called silverfish longboarding existed, there were tons of artcles about this…
From what I saw there, you can easily make foam core carbon wrap using just vacuum laminating and rarockit kit and have good results
a oven big enough to fit a 36 inch skateboard… vacuum pump… pump is looking like a good deal
I wish I had more CF in my life
I really need to get on this, I have all the equipment…even vacuum bags Anybody in NYC with experience that wants to work with me on some integrated enclosure cf decks hit me up
Wish I could do the same
I have all the necessary equipment, but I dont have money
and I am from Europe…
A little off thread, noob question: On a fully integrated enclosure- can you ever open it up again if something breaks?