Landwheel L3-X Reviews. This open forum invites experienced L3-X owners to share reviews, opinions, configuration, customization and building tips.
For Christmas/ New year 2018, I took a trip to Florida with my family and:
Two Onewheels/ Onewheel+
Two Boosted boards (G1/G2)
Two Landwheel L3-x (Stock and custom)
Here's my review and compare video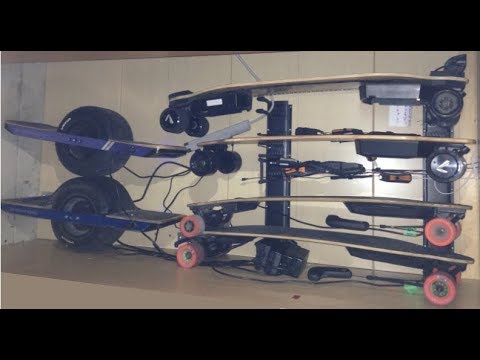 Revised video. Edited to be shorter with fewer pauses.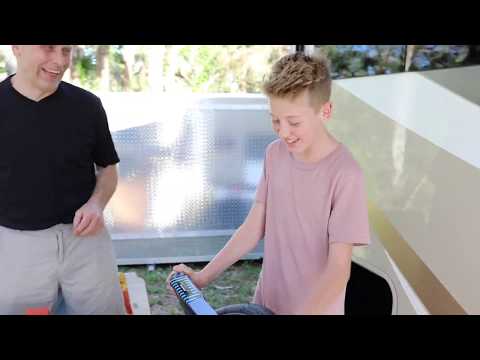 Hey, I'm still without my L3-X.
The Chinese New year will be keeping Landwheel out of the office until Feb 27. After that I can help you connect with the right people at Landwheel. Find your original invoice. Post again here after Feb 27 and we'll get you talking to the right people.
Do you work for Landwheel?
No pkasanda doesn't. He is part of our group of testers who have been testing several iterations of the Landwheel drive and been providing Landwheel with realistic and sometimes very harsh feedback. They have taken the issues from the past very, very seriously and are constantly listening and improving their drive.
We are almost a year into this whole thing and the Landwheel drive has gone from borderline suicical to really one of the smoothest rides out there with great braking, great acceleration and a number of safety features. They really did listen to all the feedback and for the first time I would actually recommend the drive. The performance you get for this little money is unreal.
Cheers!
As @Technotron sais… I do not work for Landwheel. I'm a Landwheel customer who bought into the first batch that did not work so well. Other early buyers like @Technotron, @Mikenopolis and about 6 others banded together into a volunteer team to guide the product improvement and road test each iteration. As a community of Landwheel customers, we like to help others who purchased landwheels.
Oh I gotcha, makes sense. Yeah I recently got selected by Landwheel as one of the reviewers for L3-X, but the battery recently went out, and I sent them a video of the issue, just waiting for a response.
I would have to agree though, during the time I have been testing, it has been absolutely excellent. Much better than the previous versions.
Hey Ryan:
I sent you an invite to a private forum. Can you join us there and post details of your battery Issue?
thanks to @pkasanda and @Mikenopolis we've purchased two Landwheel L3X V5's
Oddly enough, I discovered your original written review (about your family trip to Florida) searching for 'OneWheel Plus vs BoostedBoard'
I doubt very much I'd have ever discovered Landwheel if were not for your review (I've never considered riding a 'prosumer' board 25+ MPH downtown).
I believed you on the brakes so instead of 1 OneWheel, we went with (2) Landwheels and you guys were right: they're smooth at all speeds.
Mike's suggested fixes + his crazy little jetspud made me a fan. Ours (today) are wearing a Mellow BuddyBuddy Cruiser and the other is bearing a prototype surf skate cruiser deck I designed in '99.
Vibration is a concern for the unit, not from the unit (as with the Backfire 2). I've mounted the Landwheel on pretty much every style of deck accessible and the 92MM? geometry can get a little weird with 1" riser blocks.
A little Loc-Tite here, a little Sorbothane there protects the Landwheel and delivers a better ride. Definitely suggest replacing all soft parts out of the box; on the surf skate I have all white KranK (87a) and this is my new favorite setup.
I would prefer if the Landwheel battery had a USB port so I could call it a "charger" when flying (if you say it's a laptop battery it is OK). A competitor of Landwheel will soon announce a new "twin battery" system that consists of two smaller and plane-friendly batteries - this is kind of awesome and I would suggest Landwheel consider that.
Anyway thank you, both.
Thanks! I just sent a message to that forum, hopefully we will be able to get this resolved!
Hey Peron:
Congrats on the 2 landwheels.
Your idea for the twin airplane sized batteries is a good one.
Also love the idea of USB port to call the battery a power block. It could also work to add the USB port to the charging dock.
I'll make sure Landwheel takes note of your suggestions.
1 Inch riser blocks are pretty big. You added those? Pictures please.
Nice review from Ronnie Sarmiento. Dates back to december. If you see other reviews, post them here please.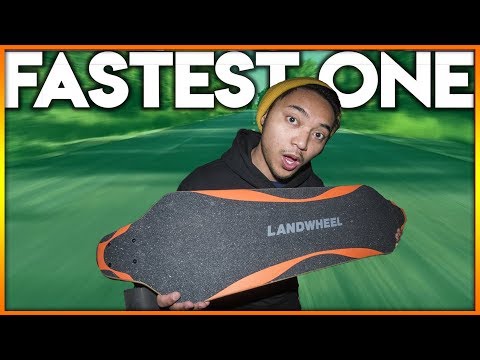 Nice instructional Video from Andrew Penman. He prefers a rigid board. So that's contrary to my thoughts on chosing a flexy deck. But I supose thats the beauty of a Landwheel – we get to pick the deck we like.
Andrew has some good mounting tips that appear to work well on a rigid maple deck that has no camber, but it does have a concave cross section.
Specifically, Andrew's neoprene landing pad looks like it will prevent the L3-x from slapping the deck.
Skip to 9:09 if you want to jump to the Neoprene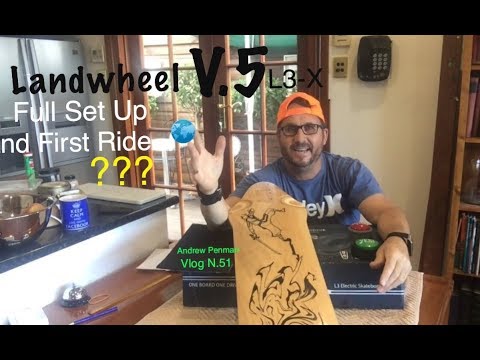 Fabian posted this review:
He did it in sub-zero temperatures so the range and hill climbing is understandably low. Hopefully he'll repeat in warmer temperatures.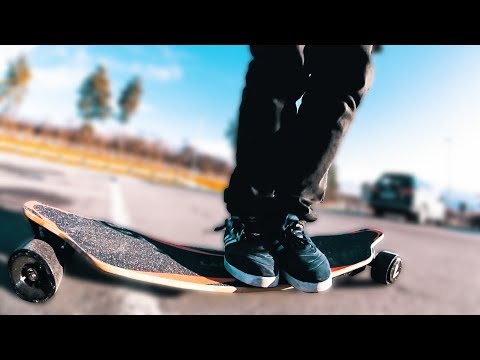 Despite my usual complaints about CF boards causing numbness after about 6-7 miles, I tend to choose them over flex because of their stability at higher speed
The "eon" or unlimited, whatever they're calling it is starting to look better than I thought it would be. There's a video of fab trav testing it at ispo. He tried to exaggerate the speed, but one of the engineers (Founders?) shut him down, explaining kv's and battery size.
Re Eon/Unlimited. Kickstarter appears not to have worked out for them between 2016 & 2017. Now they are taking pre-orders on thier own web site. The PU on the hub motors is unreasonably thin. All things to consider before you risk your cash on a pre-order.
Pre-order and start-ups are risky.
Case in point:
@Mikenopolis found this.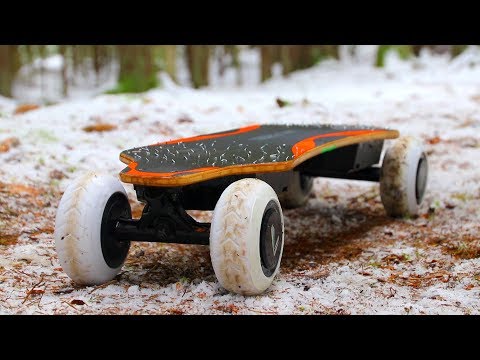 I think its the most amazing Landwheel video ever. This kid is brilliant. He proves beyond a doubt that a 4WD landwheel works without any connection between the two drives.