In this thread I want to show you the build process of my lightweight race board.
Complete 3D data can be found at Thingiverse: 2WD Electric Mountainboard by Peter210780 - Thingiverse
This is what it looks like in the final setup:
MBS Pro 90 deck
MBS ATS12 trucks with CNCed top truck
MBS T3 tires / Trampa Treads
MBS 5-Star hubs
MBS F5 bindings + FX Pro II heel straps
c6364 motors connected to WYE 130kv
Dual VESC with soldered heatspreader + heatsink
12S10Ah hardcase lipo with quick change adapters
32W LED headlight
AT5 belt drive 1:6
3D-Printed wheel pulleys
See it in action: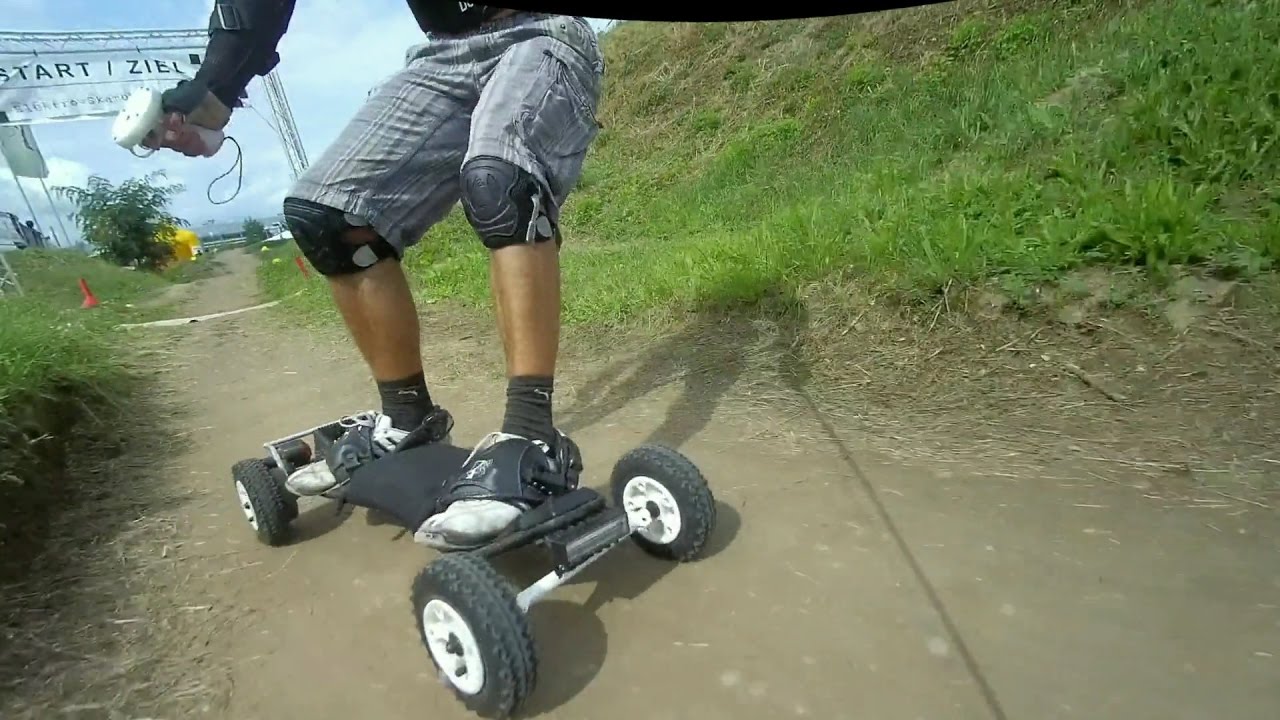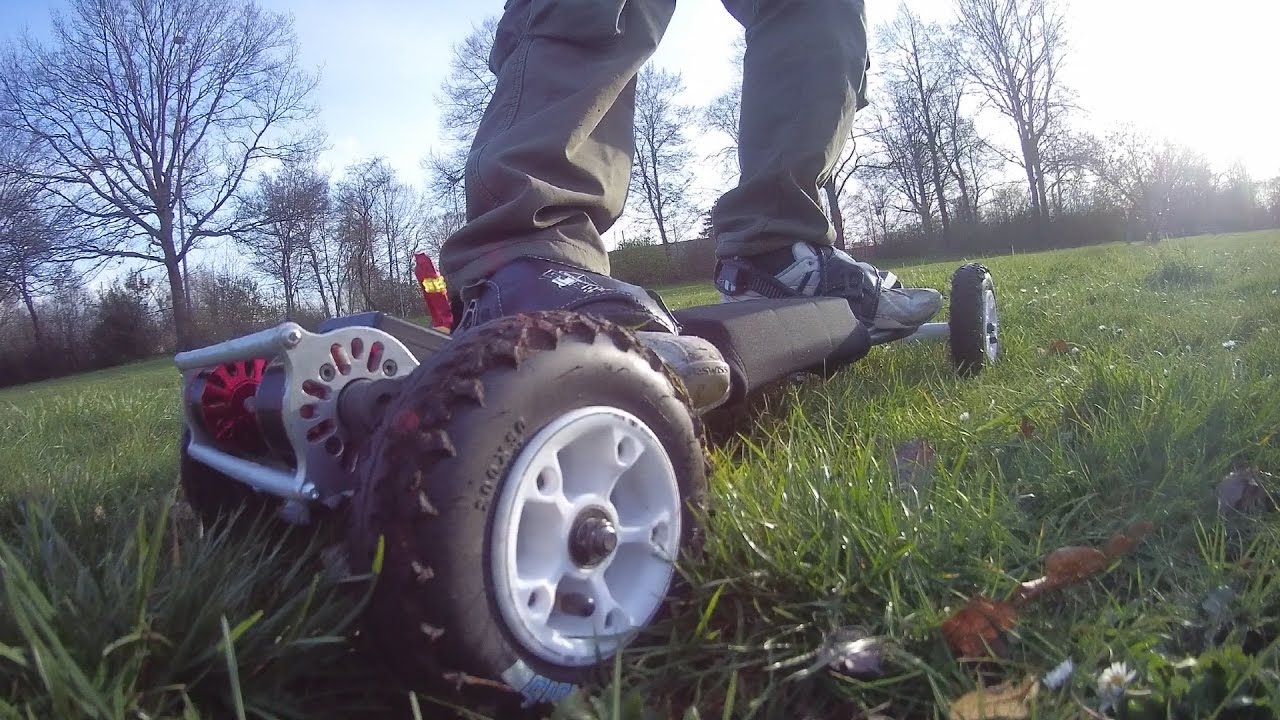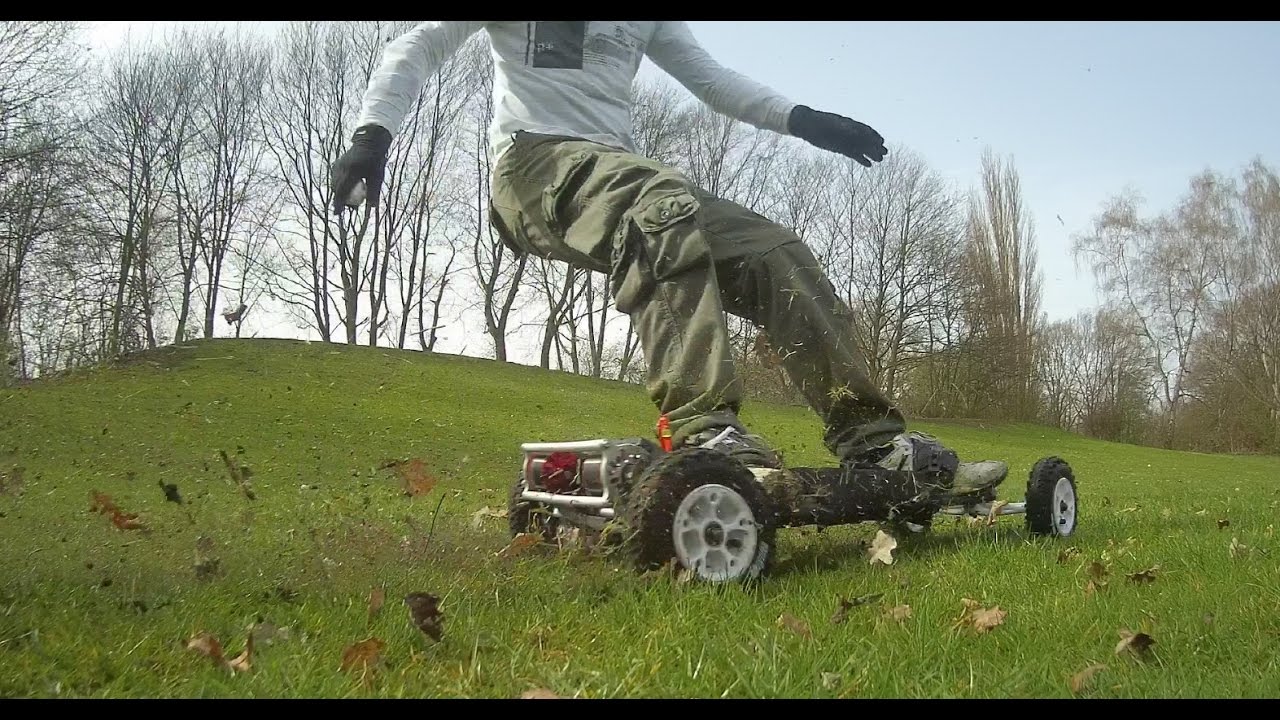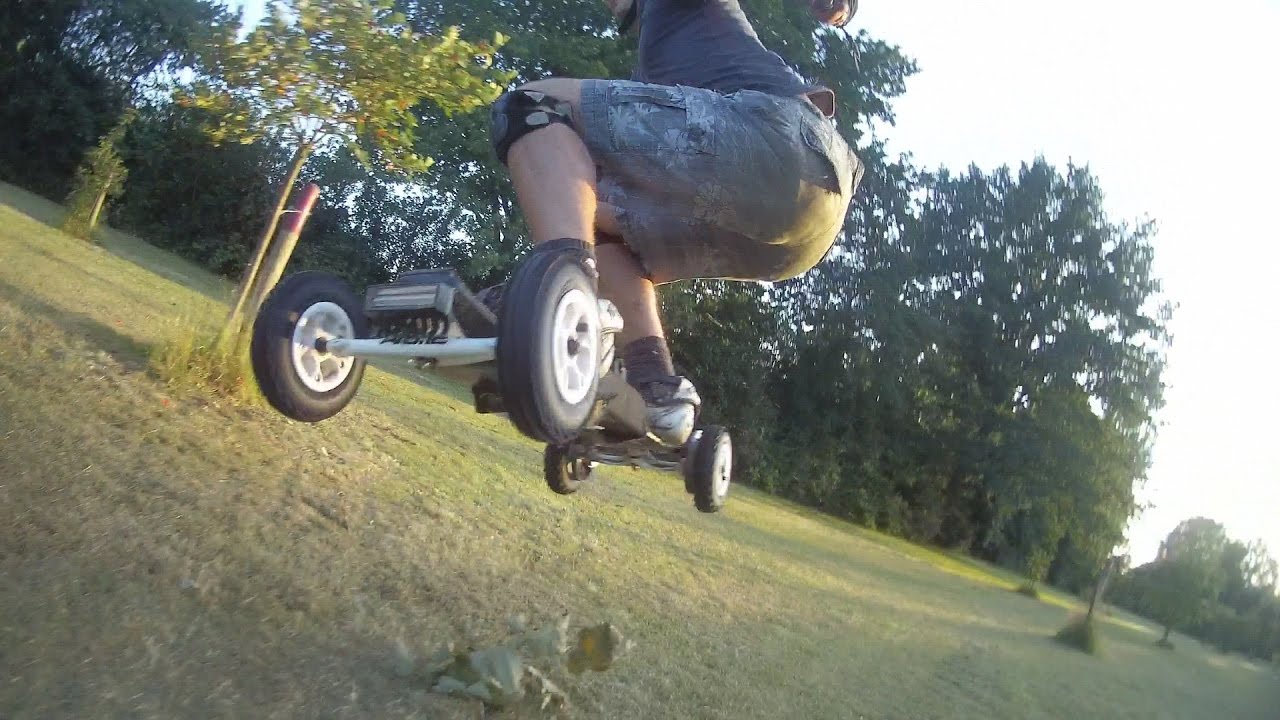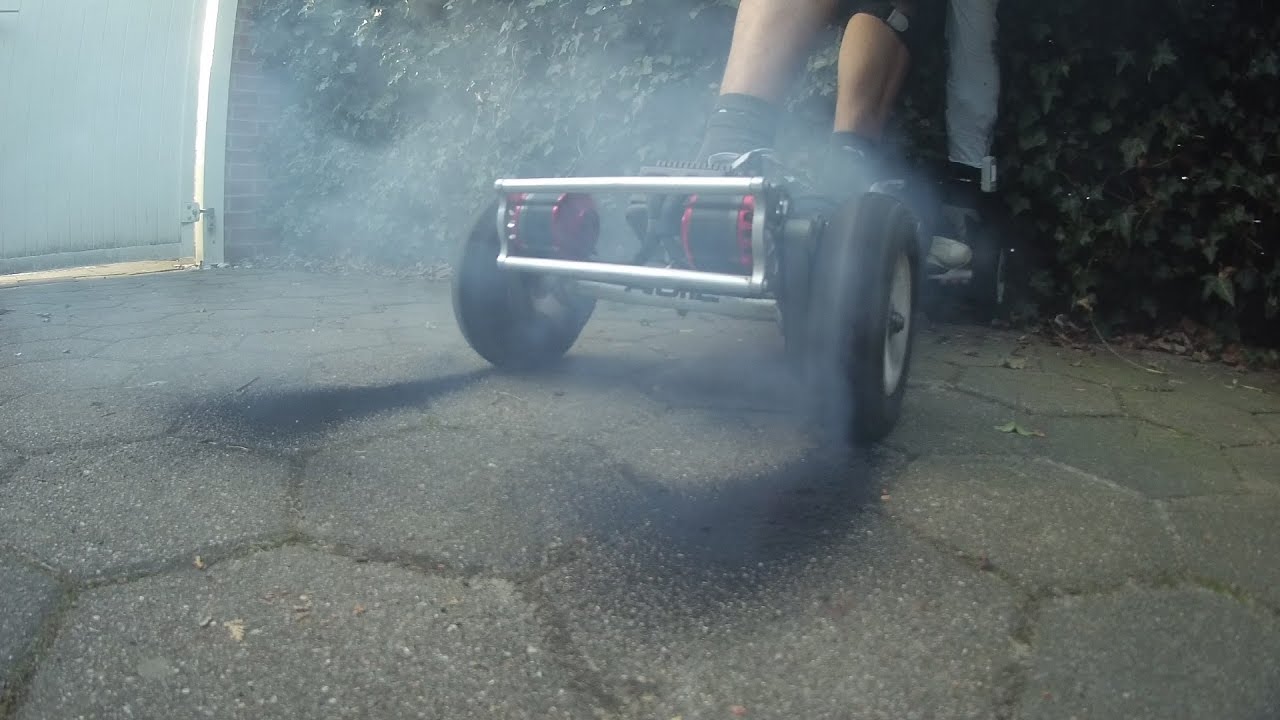 But let's go back to the beginning…
… it all started with a brand new MBS Core 94 mountainboard which weights only 5,9kg. Here in comparison to my big bad offroad board (buildthread coming soon…) which lets it look smaller than it is. It's just about the same size as other Trampa builds.
It features MBS latest and very comfortable F5 bindings:
After I rode spring trucks for a year I wanted to try skate trucks. I ride them with the hardest bushings I could find (100 shore) and am really satisfied with them as they are quite carvy and not as progressive as spring trucks: