Will you sell this on this forum?
Not my project just sharing, im trying to get the tech specs but there are language barriers, this is the site/contact info.
Well , I was born in Korea so I can read it , but looks like it 's not for sale yet. it says it is a sample page. not much info tho, it says 50kph 50% hill ( don't know if you can even balance lol), they have app and bigginer expert mod kind of thing. They just made the website thats all
Well if i was you, talk to Crazy RC by commenting in your mother tongue on his youtube video, he should have the tech specs and features firmware and so on, feel free to report back anymore info
so far I found base model has 190kv meytech 65amp each with 10s battery. I found the esc factory company they make but doesn't look like selling esc alone tho. I will hit them up with email once i get home
@Martin can u tell more info to us?
Hi @Okami,
Bambug is manufactor for electric Mountain board and Skate board in KOREA. Bambug has a self-developed ESC. This ESC has very very Powerful power.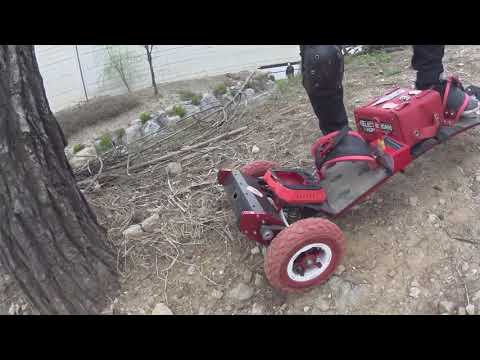 One weak point is that you must use Maytech motors together.
Bambug sell "ESC+Remote controller+Maytech motor" in KOREA.
If you want, i can connect them.
Please refer to below link https://www.instagram.com/explore/tags/bambug/