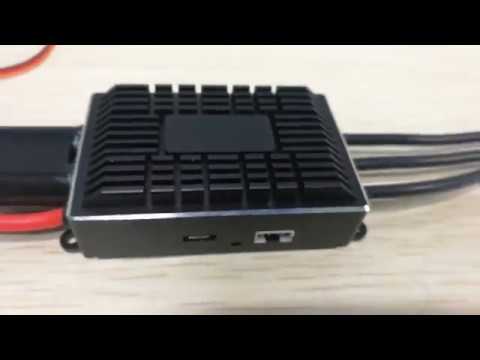 This video was posted 3 Days ago on Maytech's YT channel. Does anyone have some infos about this new ESC?
maybe @psychotiller knows something
That looks amazing! I wonder if the inside is the same as before
I was google searching all last night for specs. No luck.
Looks like a T-motor ESC housing.
Have them on a big multirotor and am seriously contemplating throwing a spare I have laying around on the board and forgetting the whole VESC thing together. That stuff just got out of hand… nearly everywhere they are trying to charge near EUR200,- now to get one to my doorstep. Madness.
They told me it was a prototype, not a final design.
Thats all i know.
I'm gonna be making hw6 clones for much less.
Cool. When will you have them done and what will you be asking for them?
I talked a bit with Eileen from Maytech. She said that it is a Hw 4.X based esc, separated in 2 PCBs for better cooling and reduction of the interference between the parts. And that for now it is only a prototype. No infos on possible hardware changes vs. Hw 4.12.