As some of you on the forum may already know, I have been working to develop a part time hobby business building electric longboards in small 6-12 board batches. My primary audience for marketing the builds is advertising on the ElectricSkateboarding Subreddit, but just in case anyone is interested I decided to post here too.
Information on specs and cost can be found on CometBoards.com. I also made a really informative YouTube video on the website homepage.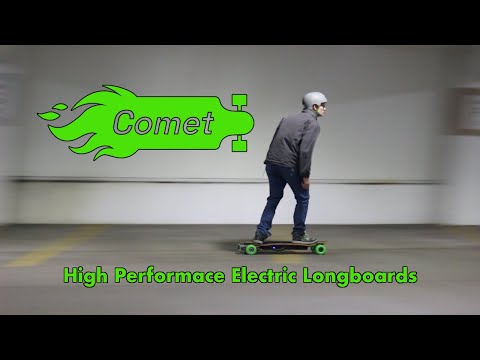 The first batch is going to consist of 6 boards which I will ship out as I finish them. I expect to have the first board shipped sometime in April and I will have all boards delivered to customers before the end of May. I am leaving myself plenty of time between now and they for unforeseen delays.
If you or anyone you know is considering buying a pre-built board in the $1.5k-$2k range, my builds should offer more bang for the buck than anything else currently out there. I also have the option of using TB trucks and pneumatic tires if anyone is interested. You can find me on Reddit and Instagram @CometBoards.