Thanks Rod!
I think the handle might need some springs
I'm coming out with a new line of suitcases. The handles are great!!! I'll start taking orders soon. If there's anyone here in this thread that actually rides their boards, I make those too.
Group ride last night in sf. One of the two raptors that were there broke its rear truck and the right side motor snapped off. He has less then 300 miles on it. Bigger than just the handle I think.
that looks scary…can you imagine having that happen at 35mph?
hmmm its not even the motor or truck that broke it was the axle that snapped, that have been defective from the factory like a fracture on the axle and riding make it snap or if its a worse problem it could have to do with the quality of the metal… i hope it was the first option its unfortunate but a better qc process could fix this
There was a case of precision skoas axles snapping at an event not too long ago.
Even the best precision longboard trucks have had a rare case of axles snapping. Thats with super light 75mm wheels in comparison.
For a truck with huge hub motors you definitely need something with at least 10mm+
Man that's was my R2, super scary feeling that's for sure but already contact support hopefully they could take care of the problem quick…
@onloop please come with a solution, we want reliability and stay safe
RAPTOR 2 - PART 2 - THE COMPREHENSIVE COMPARISON is almost done and will be posted this week!
The real middle ground is having the handles in the middle as they are right now, even if that means not having them at the perfect balance spot. Those huge handles just look insane and will bend very easily.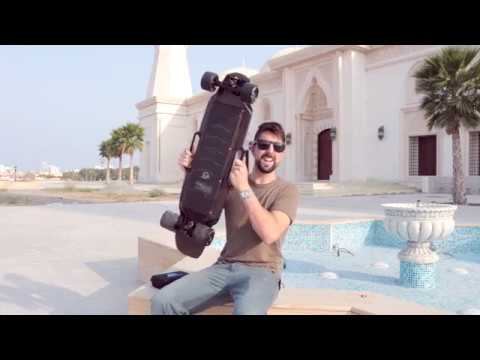 Here's my review on the Raptor 2 - filmed it today. Received it this week - a year after first ordering. It's excellent!
I placed my order of the R2 in May of last year and I'm still waiting. Has anyone got their R2 shipment postponed again? Is anyone disappointed beside me?
I ordered mine for a year ago now. Still haven't recived it
You're not alone. You can read more about it in the other forum.
Yo can I ask , I've bin here for a while wtf is a esk8 website with ".club" is it just to talk about esk8 raptors ?