The nicest kits I've ever seen
Looks really compact! (at least the longboard kit)…
The mtb's one could be a bit more stealthy looking… looks like an awfully big bumper…
That longboard kit look very bulky. I thought it's dual drive, but it's not. Or then you can fit dual too, but they use single only as example. Mtb look much better.
Perpahs if they changed the color from orange to something else (mtb one)… it would look better… but I still dont like the fans sticking out and that orange box in the middle… if they get rid of it… then it would look quite good…
Should have kept it black or silver…
It kinda reminds me of the inside of a cell phone or a copy machine lol
I have one of those MTB Kits. Quality is bang on, super lush craftsmanship down to the detail. Very light and sturdy. Very Trampa quality wise. They are really made with passion. I personally don't like the plastic to be so colorful. Since the parts are printed, any color can be used I guess.
Frank
Look at these two beasts…
I think they are ahead of us, guys
… it's an inside job, though,… so we dont get to see what they come up with in their country…
–
Looks like @trampa you guys are also popular there:
Ok, I promise this is the last pic… but they have totally different style building these boards… im sure Ive not seen anyone use leather bag or anything similar on their boards… tupperware is more popular
Oh yeah, they buy one board after another. Half of Korea rides Trampa. The Style is very manga.
Frank
wait… does it also have wheels in the middle of the board…?
BTW pic is not loading… i was only able to see it in my email
Yes~~ it has wheels in the middle.
What could be the advantage of the extra set of front wheels?!
Will update the thread not to create a new one
Not sure about others but I find their builds quite fascinating. A lot of thought / design / machining in some of them
Pure Build Porn in some of them
© www.instagram.com/electricboardkorea
This one seems to be their forum:
Nice, there's some really cool looking MTB builds on here! Anyone speak Korean, know if there's a translate icon? Looks like a lot of the threads require login to view.
Yeh, I saw this too, otherwise the only accesible pictures are the ones at the bottom.
@Martin Can you help us see more pictures / builds there?
google works. http://sitetrans.naver.net/?rel=http://cafe.naver.com/junjintech.cafe&srcLang=en&tarLang=ko
put this address in the box http://cafe.naver.com/junjintech.cafe
Click it few times
Translate
Hi Okami,
Please refer to MasterCho's comment. Our forum has recently been developing wheel light and mud guard items.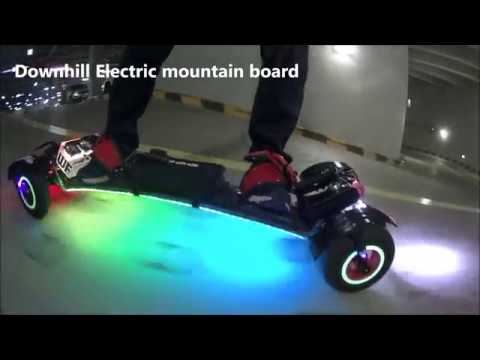 Subscribing to "xuminews" will give you lots of information on our forums.
Our forum member's video is below link. https://www.youtube.com/channel/UCyNo__u9_BkVT78L3DhWQFA
I registered but saw that some posts can be only seen by 'power users'. Otherwise, still nice to see at last a few pictures of the builds + a lot of riders together at once at group rides
right You need to raise your grades. Unfortunately, it is only necessary to fill out an application form in Hangul.