Hi there,
I've been trying to flash my empty VESC in SWD mode but ST Link utility couldn't find the target. It appeared that the ST Link wasn't powering the board. So I decided to add an external +5v supply but the power supply locked itself because of shortcut
If I test with a multimeter the resistance betweeen GND and +5v I first have continuity (0 ohms) and then the resistance raise up to 14.23kOhms in 2-3s.
I guess it's not a normal behavior, but unfortunatly I don't know where to search the solution. Would you have any idea of what to check ? And do you know why the SWD wirering seems to not power the board ? (the 3v line is not shor cutted).
Here some pictures: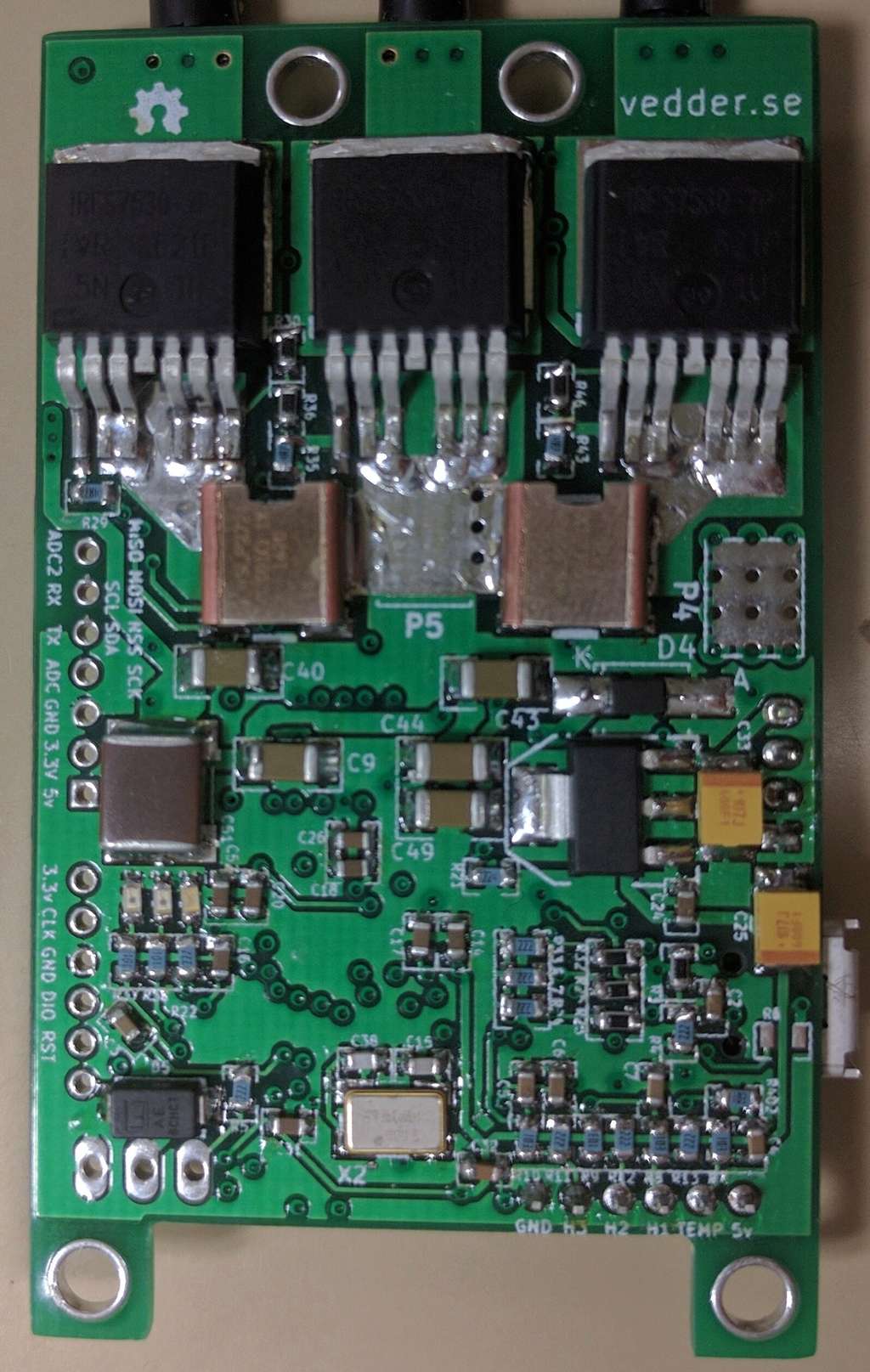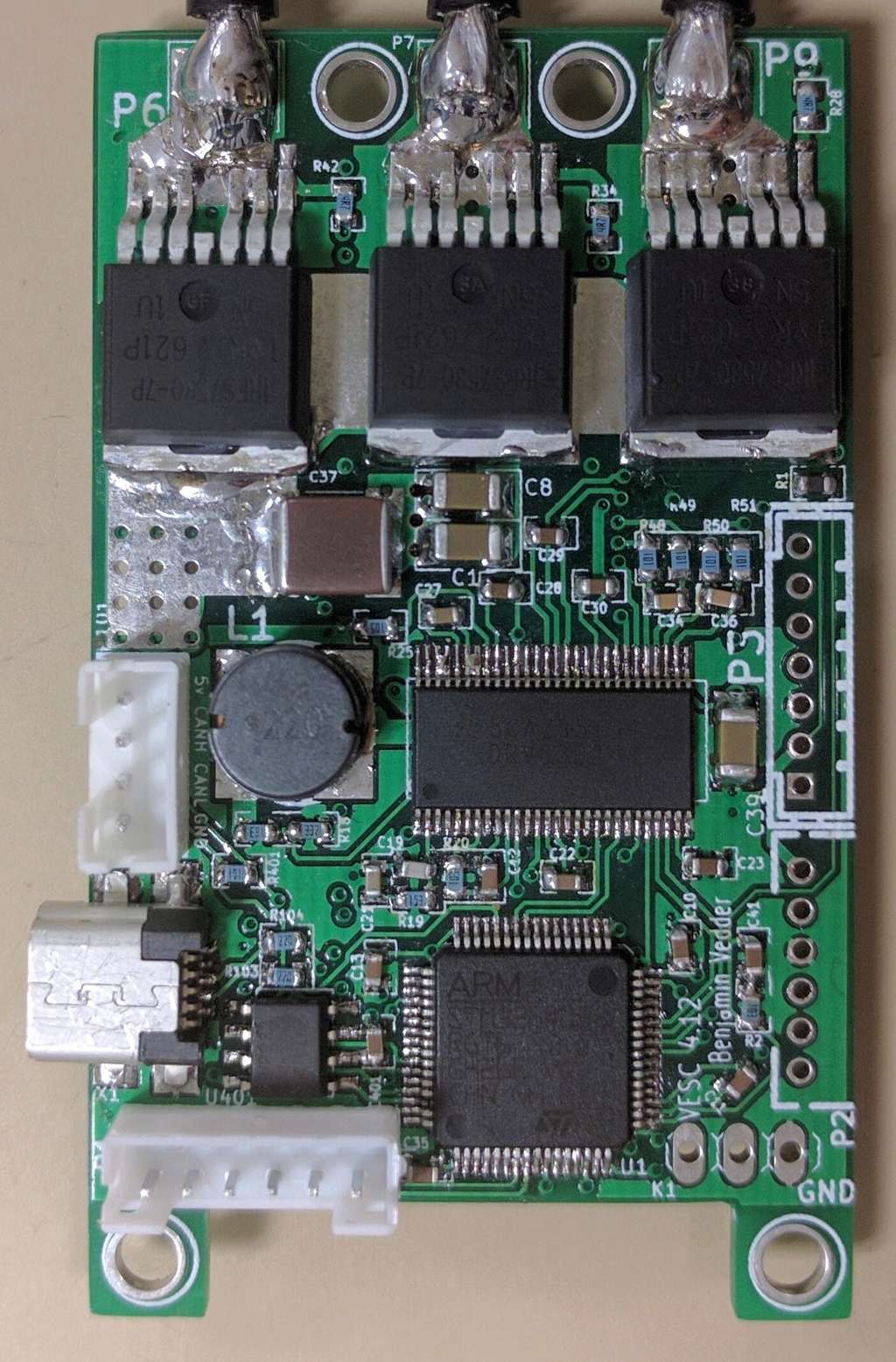 Thanks for your help
[UPDATE] The board consumes 2A when I power it with the 3v, and after a new check there is also a short with gnd of about 17k :'(