Only thing I don't like is it has a double gear reduction which is loud
Compared to a Alta though it is a supped up mountain bike, sure a Alta 3x $, but it really will hang with 4 strokes on a track. The Sur-Ron won't.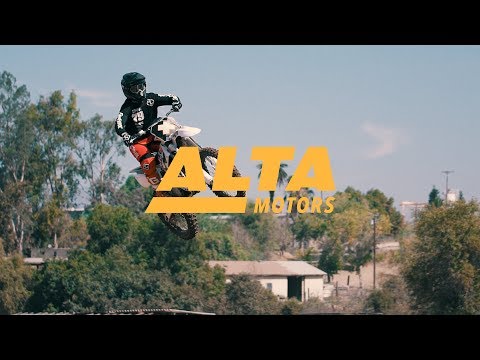 Maybe out of the box it cant do as much power as if u mod it
A Alta MX-R has 50 horsepower & 147 ft-lb of torque and suspension /handling dialed in by a proven racing setup legend Dale Lineaweaver. The Sur-Ron has 8 horsepowers and comes with the option of pedals…
No contest. Even modded it doesn't have the chassis to compete.
I think it is probably closer to those hot rod 150cc off road bikes. It looks like a motorcycle but I think it is actually more like an electric mountain bike. I think the after market is going to love this machine because of it's low cost. They are already making a super moto kit for it. I am too big for it but it looks like a lot of fun.
Man how can you ride a motorcycle without sound… Those exahaust pops are one of the best sounds you can hear
When i ride behind my friend and he drops a gear the 2 Akrapovic exahaustes just spit flames and a 150kmh wind just rushes to your body lol
And that on a yamaha xt660
Till ur trying not to hear them anymore then they annoying as fuck!! Fucking Harley gangs around here ruin my thoughts.
I have had lots of crazy fast bikes when I was younger. My last 3 were KTM 625 SMC, Honda CBR600F4i and Yamaha YZ250 2 stroke. I owned all 3 at the same time. It just blows me away how fast things are changing. I just saw an electric Harley (working concept) on youtube the other day. Can you imagine the sales guy trying to sell that to a die hard Harley owner? I would love to hear that conversation.
If you ever come to Hawaii you will hear the same. Crazy loud custom Harleys that sound like giant farting dinosaurs! They go out of their way to make them as loud as possible.
i heard in Germany they limit the sounds on them. they should do that here before they leave the store. I'm sure the large majority of them are breaking the sound pollution laws.
We have those laws here, they just don't bother to enforce them!
I live in a quiet neighbourhood so