I have built almost a dozen boards now and when I used to build my first boards I would just build it quick and ride. I would skip or hurry important steps like soldering the damn battery terminals tight and solid. Or not wait for my loctite to cure.
But doing that eventually made me break stuff, even break my ribs, and I just simply started taking my time building stuff.
Remember this board u build, if you go fast on it or hit something, you want it bulletproof. If any connectors disconnect during your ride you can fly off at 35mph. Even just 10mph is pretty dangerous but we talking fast speeds for skateboards.
So remember to take your time, redo your soldering if it's not perfect. Wait for ur loctite to cure for 24 hours. The more u wait the better and safer ur board will be and hopefully last 5-10 years.
Quick video I made: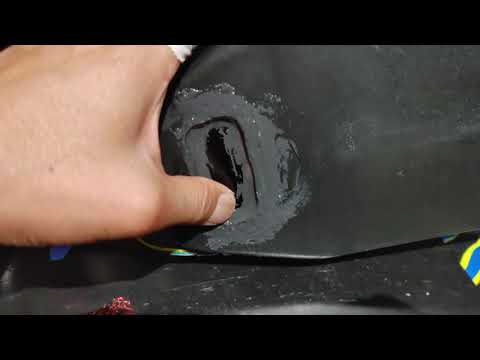 P.s. ALWAYS wear a helmet if your are going faster than 10mph. ALWAYS wear gloves, knee and elbow pads if you are going faster than 15mph. Remember your LIFE DEPENDS ON YOUR BUILD. I almost died few times already and burned down my battery pack from shoring.
Don't go too fast, you WILL KILL YOURSELF. Always go 80% of your ego.