Hi!
With the very good support from Jens (Kappel – nowind in this board) I was able to build my Trampa E-Mountainboard within the last few days.
My setup:
35º HOLYPRO TRAMPA deck (16ply)
VERTIGO Trucks

SUPERSTAR Wheels

RATCHET Bindings

YELLOW DAMPA's

TITANIUM kingpin

Heel Straps

2x Turnigy SK3 6374 192KV Motors

2x Roxxy 9120 ESC

Mini Remote from Hobbytech

YEP 12S SBEC from Hobbyking

E-TOXX Chain drive (gear ratio 1:6)

6S / 12S Turnigy Lipo (4000 – 4500 mAh)
Weight: 10,9kg without Lipo (12,2 kg with 2 6S 4000mAh Turnigy Packs)
Since I am new to riding a Mountainboard (I started with a Mobo 800 this year) I am still riding on 6S with the setup. This leads to a VMax of 26,5 km/h on the straight and I habe a range of est. 8 km for 2 6S packs in parallel. (in sum 8000mAh, rest voltage 3,7V per cell)).
I finished my build last week and rode it for 50km by now. Big fun!! Thanks to Jens for the parts and the very good support during the selection of parts as well as during the building!!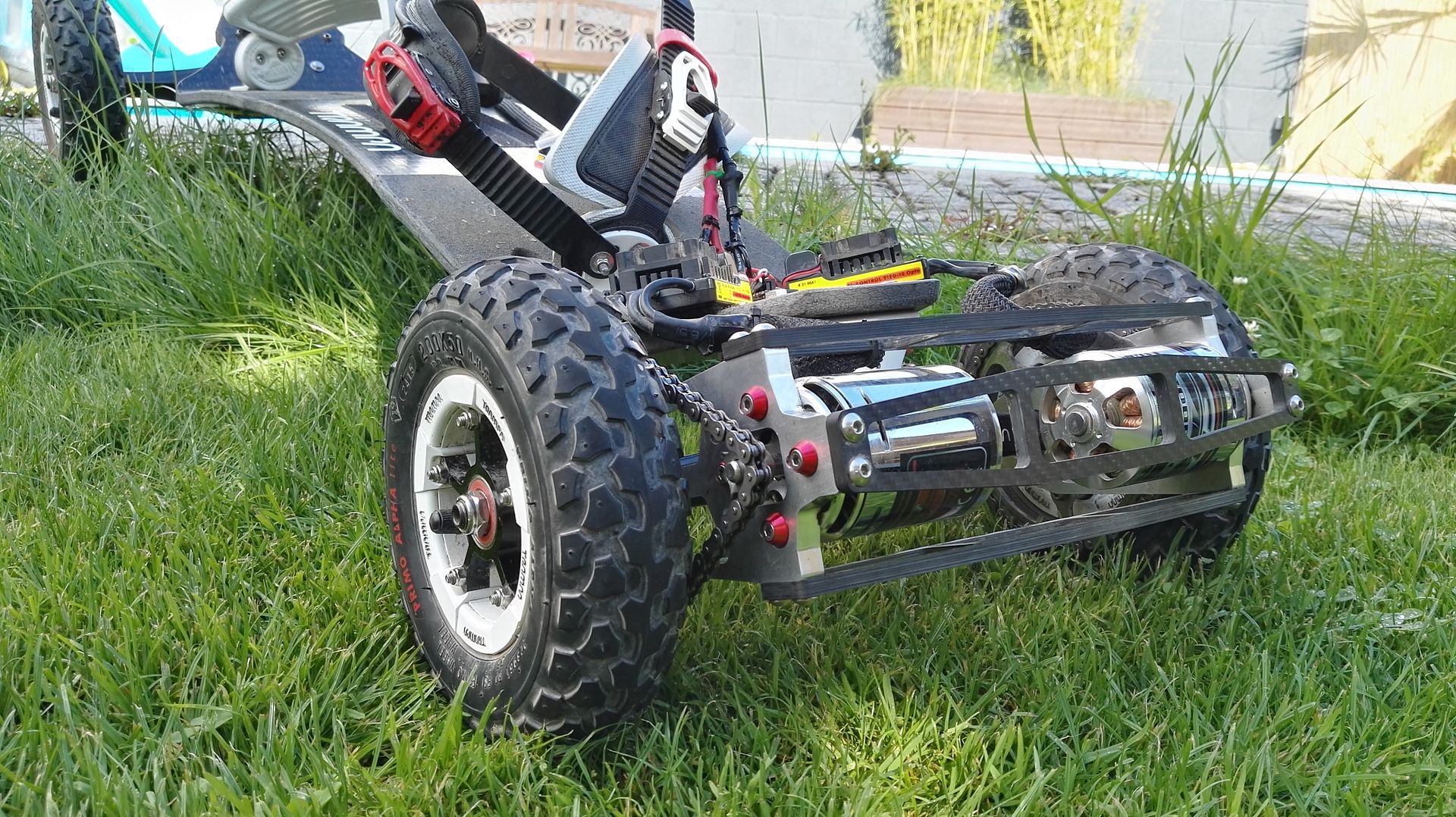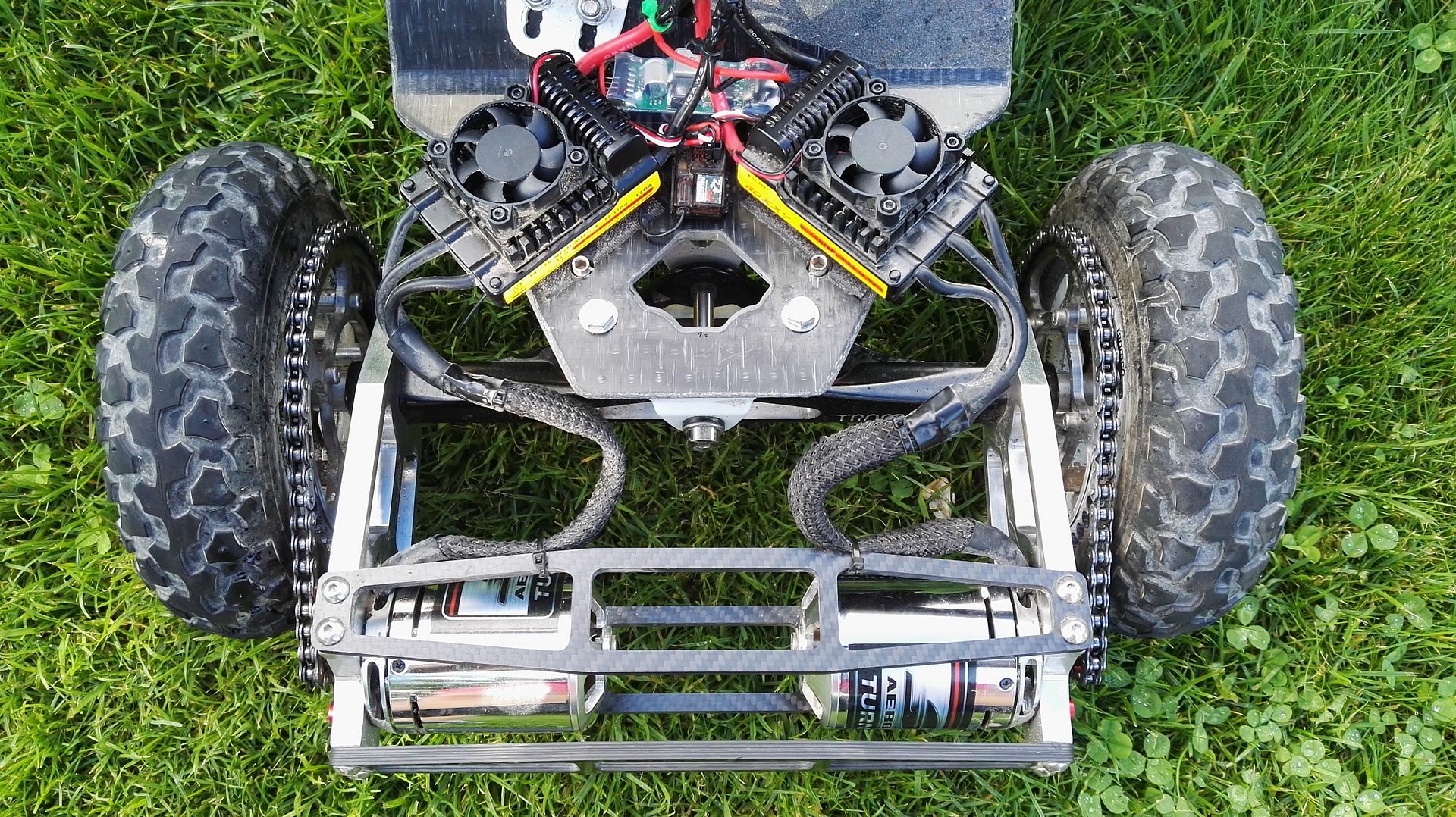 Best regards,
Chris