Woow!! With this motor mount my board will look sooo unik!!! Merci for the chance!
Done. Looking forward to the draw.
@unikboards looks like I just made it in time! Thanks for the opportunity dude! Looking forward to the draw
I think I just made it as well. Thanks to @Jack lol
Couldn't post on FB, I'm too young
great ! I just added you and confirm your are in !
Free includes Michael posting services lol
Followed posted count me in for draw too!!
thanks!
I will be filming the draw tomorrow and post the video either tomorrow or sunday at the latest. The mount will be sent on monday as promised to the winner.
We have a winner ! here's a sneak peek of the draw. it was 0°C outside but we made it. This is the first giveaway of a series and I'm really happy that many people have joined the party. Really happy for him to have a blast on this.
I'll post the full video of the draw tomorrow 12AM CET. Enjoy !!! No editing was done, so it's a fair giveaway, especially because I don't even know most of the people out there.
That's my way to say "Hello"; bear in mind that we have just started this company, so your support is welcome !
Video editing is almost finished; I was working on the GT2B enclosure so expect the winner video in like 2 or 3 hours !
Woot!¡!¡! \0/ Thanks Bro!! So awesome.
really happy and for those who wonder, we don't know each other !
can you PM me your postal address … so the mount goes right to your door… from Paris … tomorrow !
Congratulations!
And thank you okp
as promised @i2oadsweepei2 - my mate Benjy got this shipped right to your door.
That's so cool man. Thank you. Keep up the good work and great presence here on the forum. The pics and videos are great. It's nothing but snow here right now, but I will build something cool from this. I've been searching for a new deck already in the 36-38" area.
Awesome speed on the shipping. Can you pm me what you paid in shipping? Or post here if you feel like it. If I knew I could get parts shipped fast for a reasonable price it would make buying from Europe way more practical. I'm gonna build something great with this prize. Cheers Cédric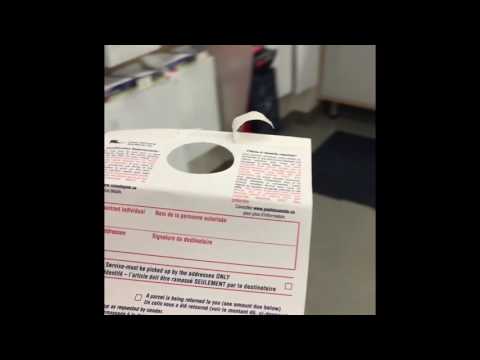 awesome ! I'm really happy that you got it delivered so quickly. Thanks a lot for this video !
Repost from @unikboards What about a new give away ? Last time the dual mount went to Canada … we are now including a set of kegels too !