(This post is copy of my last message on my previous post, I thought that it would be better to have one issue per topic in order to find it later)
Hi guys !
new update, I've almost finished my vesc. Today I soldered the caps and tried the board on +15v lab power supply. However it locked itself (due to high amp consumption) and I saw some smoke coming from the board…
When I power it up with 5v, everything is ok. But if I increase the voltage the current consumption raise up immediatly, like if it was shorted.
The 3v3 regulator works fine but it seems that the 5v line if shorted with the Vbattery.
I checked the circuit on kicad and I saw that the mosfet driver was driving the 5v. Knowing that I did soldered D5 in the wrong way the first time and for some time the board has consumed 2 amps, do you think the mosfet driver is dead ?
Here some data from bldc tool, strange values (negative power ??
). Also the micro and MOSFET get quite hot…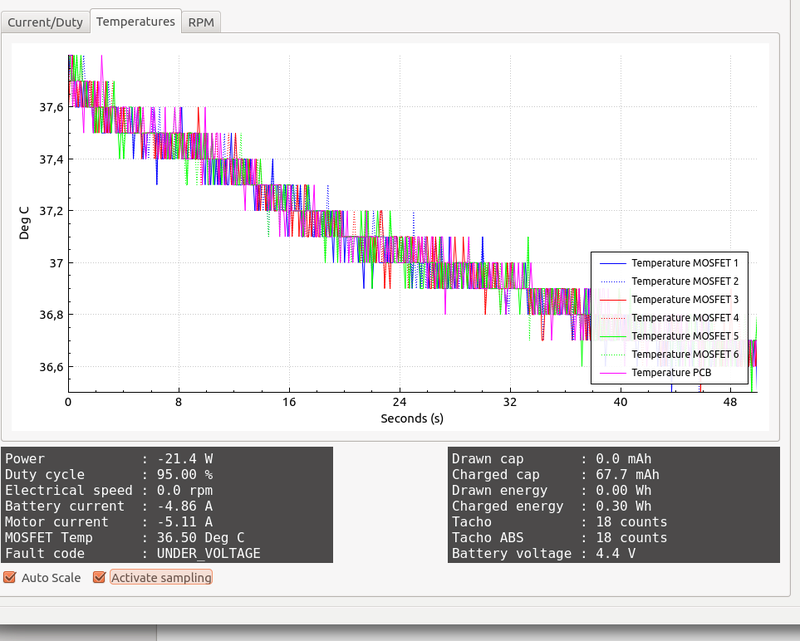 If you need more info just let me know
Thanks…