since you are talking about a CF plate, I guess you have not mounted the VESC inside a 206 box?
No, it's a custom box with CF plate and 3D-printed cover. If you really want to improve cooling, I would suggest to drill squares in the box, just under the VESC6 case to let them being in contact with fresh air. It will be far enough to cool them.
mounting them upside down would indeed be smarter/a bit more splash proof and you don't see the ugly cuts… Good thinking
That's what I'll do.
Yes, Squad solution it for me too the good way, but same system upside down should be perfect too :
http://i.imgur.com/gy8UsTR.jpg https://i.imgur.com/ENAeZ0g.jpg
Got the same box config so
2 days whitout a ride and Im feel lost …
I recently redid wiring in my electronics case, so now it's neat and clean (earlier it was such a mess I had to help myself close the case with my knee
). Used black sugru to seal everything and even put silicone cover on the light switch, and orings on my loop key. If I'd put a little bit more effort in sealing the holes where wires enter, it would be waterproof and fully submersible
Many thanks for your feedback and your tips Squad !! Oring on a key loop ? You mean like a XT90s ?! Thats interest me
I will try to do my best inspired by all of you
Lipos in the box ! I have some finition to do but I'm in the good way I guess, everything fit perfectly. Like you say, now I will play with sugru and hot glue !
Got 2 holes in the Drybox 409 (XT90s and general + & - ) and 4 in the little 206 Ultrabox (+ & - of itch vesc in the back, and motor phases + sensor in the front) :
Hope it runs tomorow (even if it's just for a hundred meters test …) !
Hi eriderz !
Boxes are in place now (I still have to adjust the thickness of the foam under the main case !!), V6 and lipos in
it remains only to find a place for the rx and module BT in the little box and check VESCTOOL before to go.
I fµck€d a link of my chain in excess by passing to pinion 9T … I will get one new today, to be ready for a ride tomorow !!?!
Good WE & Good Riiide
Summer WE in France
!!! What a pleasure to ride with the sun and goods temperature once again befor winter
An esk8fr rider comes home for the WE, then 45km of AT and some road in 3 sessions (10, 19 & 15 km) ! Just awesome !! So so good !!!
FOC works always perfectly, the setup is almost done …
And an other ride tonight
It works so good !! capture of two apps : Sport Tracker
And Strava
And an extract of VDLA (my BT module disconnect and make 2 or 3 folder for a ride …)
17.8Wh/km
Good week everyone !
Thanks again to Ben … this VESC6 under FOC is the best feeling I have ever have on an esk8 or emtb !!
Around 50km more this week, plus a rainning run !! Dust/splash-proof passed the test. All still all good. V6 FW3.28 - FOC - 130kv - ratio 4.67:1 - 12s12Ah - 9" tires, is my perfect offroad setup actualy ! More than 30km (approx) full range … I'm always dead before her !
The Maxs goes up a bit : 3336 W, 122amps motor, 76amps batt, 48° and 21.87Wh/km
Ready to eat the road again this WE !!
What clothing u wear? Mentioning rain i always hate how fast the shoes / trousers get when riding in wet…
I thought about ordering bahilas (covers for legs) or just finally rigging up detachable mud guards
Nothing special and it was a shame anyway ! When I left it was not raining again
… and yes it was a bit troublesome, I was wet until the protections !! Now for this I will maybe wear my motorcycle pants and for sure my waterproof hiking shoes. I am used to riding underwater in the mtb.
Now priority to the lighting, I still have to mount my LED bar front and back, plus add a brake stop light (and an other addon that @Pimousse give me and made tuto on esk8.fr)
there I'm starting a little more in the unknown ! https://monlongboardelectrique.files.wordpress.com/2017/06/dsc_0063l.jpg
…ARG ! Lighting still missing … I made a funny all terrain ride, and stop before 20h cause I didn't see anymore. 15km - 50min - 43kmh - 20.45Wh/km
And an other 5km around 23h on bicycle path … just to be seen I need to put my LED again !!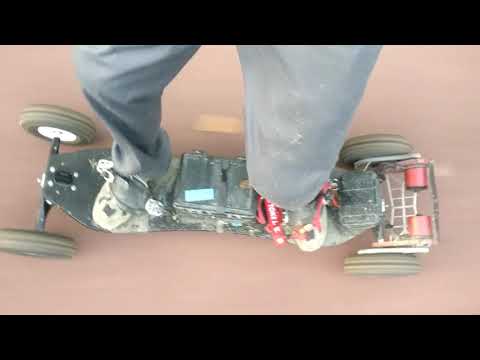 Plus a tcheck up, I got my slave motor who no longuer responds some time … (about 1 time every 10 ride). I used to trun it OFF and turn ON again and its all good, but last time it doesn't work anymore. 1h hour later at home, no problem all good !?!? Itch time VESC led are good (bleu) and nothing seams to trouble the setup … but I will follow Pimousse advices and controle the can wires and everything else during this big clean up.
Remembering the Street Fighter version :
And being waiting for this :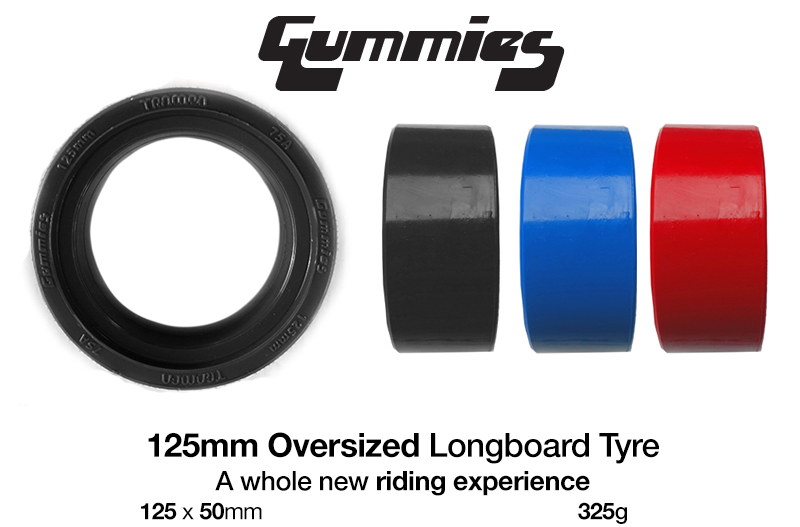 I was working on that :
The Flow - Snow Flack Rim with 6 inking point
can't wait for all of it HAaaaa
… tictactictac
Happy sunday e-riders
Finaly, it cames faster than I was expecting ! So have to finish this peace with a nice driver custom too
They look really gorgeous like this
And I keep practicing !! Yesterday I made my 1st full discharged ride ! Lot of fun, hard to tell how I love this setup … +2h ride, +22km, +21Wh/km until cutoff start … and the last 3km by olding this little monster
Amazing video bro !!!