Video here: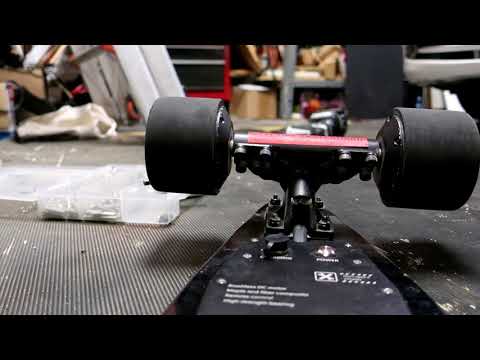 In summary, a wave spring washer inside the hub split itself open and got itself busted to pieces.
The rotor/wheel seems to be fine and operates normally on either stator.
Stator doesn't seem to have any damage I can detect. it does't look to be harmed in any way at all, but makes noise with either wheel/rotor.
Any thoughts on what may be happening, or ideas for me to try?