Hi there! I recently came up with an idea - how cool would it be to charge your board wirelessy!
Let's say, place the board on a pad and the charging just starts!
It would need a special enclosure / position probably but anyways I think this might be cool.
Balance charging might sometimes suck… there''s a long cable to my turnigy balance charger… then there are these 2 wire harnesses, one for main plug, one for balance ports… and it all has to somewhat stick together…
With wireless charging it would be like - just place it and go…
– Video of someone doing a 24v 5w transmission (he claimed that he used 24v 5w bulb)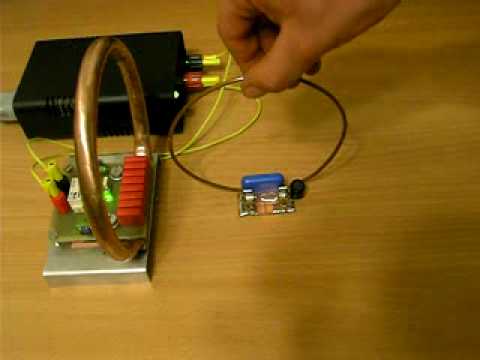 ---
Background found so far from other ''fields'':
Phone ''Qi'' charger pads seems to be rated at 5w, I dont know yet is this actual wattage put out at battery but I will take a look at it!
If 10 of these were combined we would get 50 W or so of power, the only problem still would be to get higher voltage for the charging purposes!
Unless each cell group were divided seperately, each having its own panel…
But yeah, I still got to take a look at this… and there would be a need for a lot of panels to charge this way and it might not be the most effiecient way possible!
---
One other guy who has the same idea but about the ebike (video taken from his discussion):
https://endless-sphere.com/forums/viewtopic.php?f=14&t=41064