Hello everyone,
I am very new to this space and only decided to go for a full custom build today. I've been researching all day and just wanted to get your advice on the build I've mocked up.
So this build will be my first ever electronic skateboard and will mainly be used for commuting around Auckland CBD, NZ. The area is pretty hilly so I really just want it to be lightweight, have decent range and a good amount of torque. I really don't need to go above 15mph and I'd like this to be quite discreet so I don't get caught out by any cops. I'm also on a bit of a budget however reliability is still important to me. For reference, I'll probably be around 95kg riding around with gear and a bag full of books. The steepest hill in the area has just under a 25% hill gradient.
Now for the build: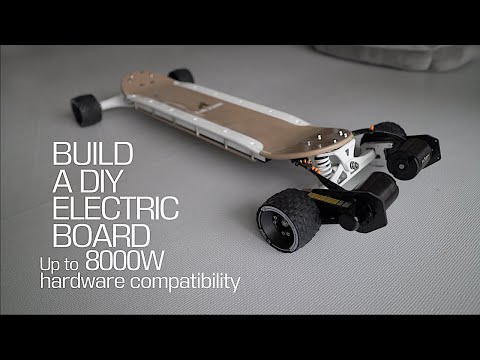 This is what I've taken inspiration from. I'm sort of going for a light version of this build. An "s" version if you will.
I'm throwing some old longboard trucks onto an old skateboard (because I don't wanna mess up my nice trucks that are on my nice longboard). Wheels are pretty generic too. All those parts are in good condition and should hold up fine (wheels will be new).
The electronics side is where things get tricky for me. I'm currently looking at two 5065 180Kv motor to be paired up to a 6S3P 21.6V battery pack. Not to sure about how many mAh I'll be needing yet (still doing some research on it but I'm looking to get an average of 10 miles out of it). I'm not sure if those motors would work for what I intend so I'm wondering if I'd need to up it to a double 6368 170Kv system.
I'm also trying to figure which ESC to get. Any recommendations would be great, just remember I'm very new to this so the easier and more reliable it is, the better. Being able to customize is nice however reliability and value for money are key right now.
I'm also pretty unsure about how many amps the battery should be able to output, so any help with that would be great too.
Thank you in advance for any advice or feedback. I really appreciate the help!