I am going to build a new E-skateboard and was wondering what you guys recommend in terms of direct drive hub motors. To my understanding only a few quality one are made.
Here is brief a part list for my build: • Deck Landyachtz http://landyachtz.com/triple-beam-how-its-made/ • Battery (custom) • VESC 6 2x http://www.trampaboards.com/vesc-6--part-c-823.html • Torque D-DRIVE ? • Custom enclosure in carbon fiber (resin infused) • Remote (what is best now?)
Here is the brief layout: https://drive.google.com/open?id=1RivgA1jfZ7SrTcoP8rcbTFq5lyvtw0Jh
In the past I have used Carvon V2 hubs and they were fantastic until the axle broke in half. It was extremely silent and stealthy, something that is crucial in a city. Here is a link to my old setup: http://esk8builds.com/photo/view/?id=19
I communicated with Jerry from Carvon by email about my broken Hubs and he told me to send them back to him so that they can fix it for free (excluding shipping). Initially I was very excited and thought " what a great service". However, I never saw my broken Hubs again nor heard anything from Carvon apart from excuses. The worst is that I also bought some new V4 speeddrive and made my brother buy a full carvon Skateboard and nothing happened neither. Our orders were never fulfilled… If you are interested here is the full email exchange: https://drive.google.com/open?id=11IBJtJSR_aYeBHvtvzp84Bf_L6tHjxjL)
Being really gutted with the whole experience and having lost hundreds of Dollars, I am delight that someone else create a solid alternative to these great hubs: The new Torque Ddrive. Here is a link: collections/pre-order/products/torqueboards-direct-drive-motor-kit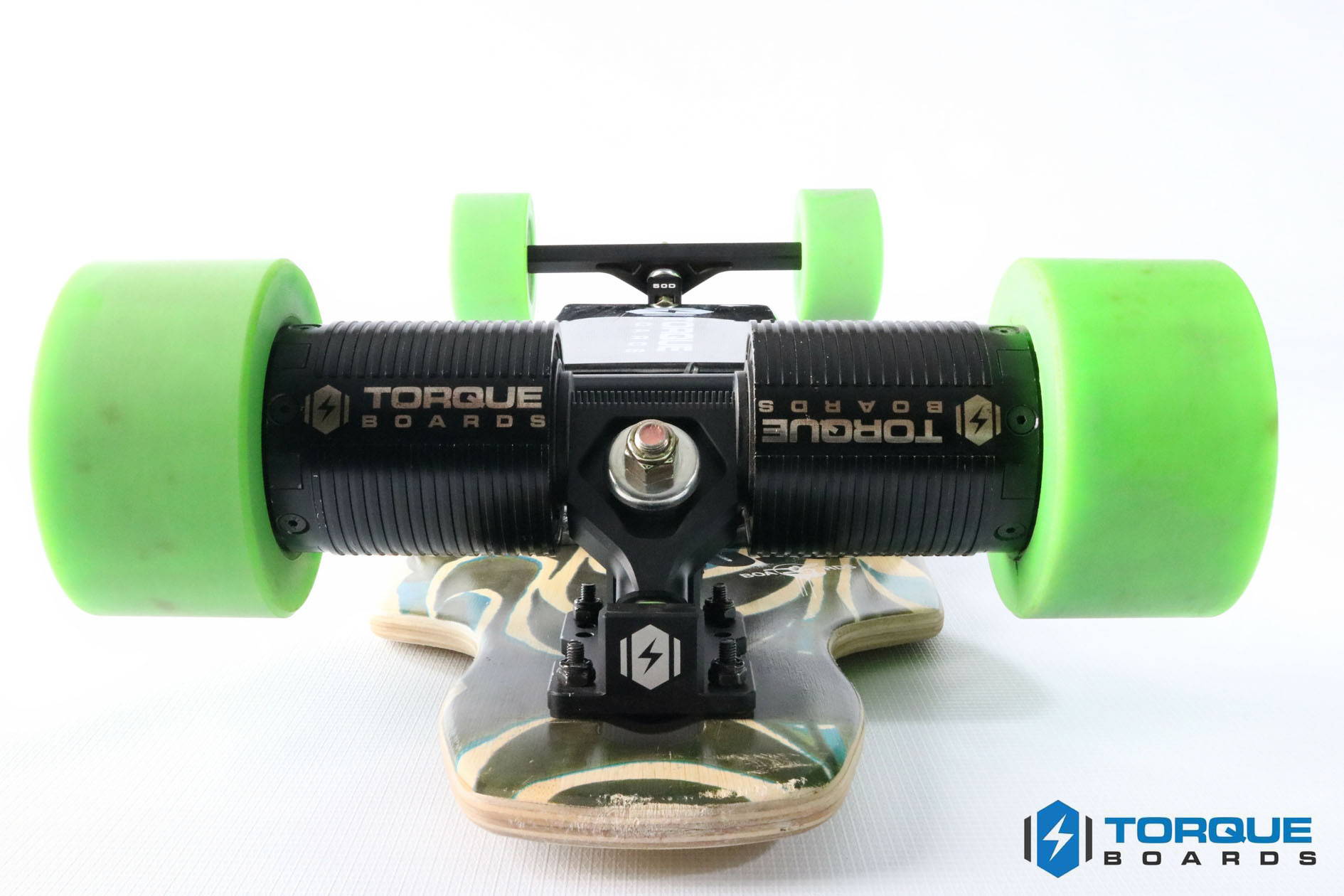 Having already ordered a few things from them I am sure they will be much more reliable.
Has anyone tried them already? I also assume that there are no other brand making such direct drive hubs. Is that right ? or is there an alternative.
Thanks for helping! I hope I didn't bother you too much with the carvon stroy, but I really warn anyone who want to buy something from them. I will keep you updated with the new built. But do not have much time until the end of the year… I am also onto converting an old Bajaboard G3 with better electronics and maybe more carbon fibers. This will also come in a separate post.