Hi guys, long time lurker here been getting as much info as possible to build my own board.
I'm a long time skater now knocking on the door of 50, and I'm also interested in most things with wheels, already built up a couple of E bikes which are a complete hoot but an esk8 has always been on the back burner as a build I've wanted to do.
So as a starter I picked up a Rasta Penny longboard when they were being sold off at sports direct a while back and just left it in the loft waiting for its time to come.
I'm also into drones and one of the YouTube channels I follow showed a electric skateboard build that he done so I thought it was about time I got my finger out and built one up. I hit ebay and ordered up a cheap 50mm motor mount with a 16/48 ratio, followed by a 5065 270kv single motor, the cheapest eBay VESC I could find at the time and a pair of hobbyking supplied 4s 5000mAh lipos Bit of lathe work later I had the wheel drive mounted to one of the wheels of a set of zoombie hawgs 76mm 84a wheels that I had lying around, little bit of soldering up some xt90's and whacked in a Bluetooth adapter for the VESC and I was ready to program.
Now that didn't go quite to plan, everything worked great at first using the VESC tool app, setting up the motor as a FOC, and controlled with a cheap RC 2.4ghz controller, but as soon as I put any load on the drive I was flagging up an over current error, and pushing the motor harder whilst trouble shooting ended up letting some magic smoke escape from the motor, but after sitting down in the reading more of this forum found an interesting post about not using FOC but BLDC instead and I just left the sensor wiring out as I believe that's what I've fried. Took the board out yesterday for a quick maiden voyage / shake down run and loved it Hit a scary 40kph quite easily, which was backed up with Google fit tracking my progress until I got a bad vibration and found a grub screw had come undone and disappeared allowing the mount to move slightly. I've now just changed all the cheap and nasty chinese grub screens for quality stainless steel ones, with locktite 270 to try on hold onto them this time and I'm ready for the weather to dry off again for another go.
Now that I've got the bug I'm thinking the next part of the plan is a set of 90mm abec clones and maybe going dual 63mm motors
Anyway, some pictures, it needs something better for mounting the parts but I've got an idea for that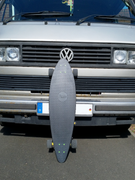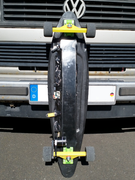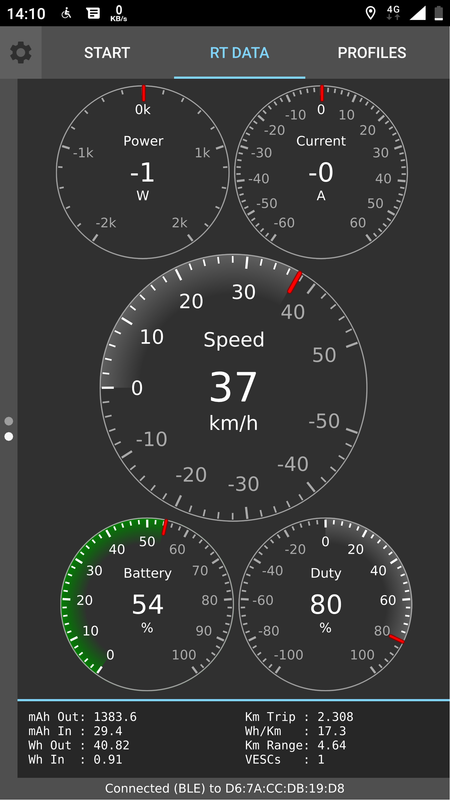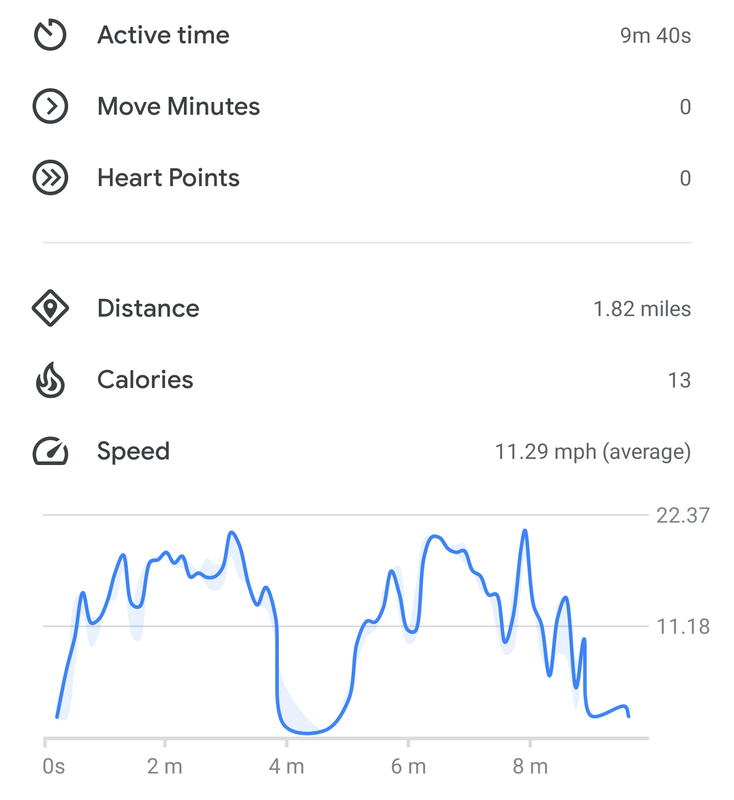 I'd just like to say thanks for this forum for giving me plenty of reading to build up my knowledge and courage to start my own build
Rob