I'm really desperate because my system is not working properly. I run dual V4.12 with sensored 136kv trampa motors on my e-mtb but I have huge problems with cogging on startup. Even on concrete there is cogging but I can start from a dead stop (if it's flat, uphill no way), on any other surface it is almost impossible to start, even on grass slightly downhill I can't move from zero. That totally kills a lot of fun with this great trampa mountainboard and I really don't know what this could be because I've tried everything possible I can imagine.
Any suggestions welcome, I think I need some experts!
What I've tried so far:
4 different V4.12 with no difference in cogging 2 different brands of sensored motors - same cogging Tested all 6 possible phase wire combinations - always same cogging Different length of phase wires and servo wires (3 different cables tested) several times checked all power cables, connectors and phase wire cables. Tried different remote control and receiver (who knows, but same as always)
more details: I run my dual V4.12 with FW 2.18 (tried FW 3.26 and FW 2.54, too - same cogging) in BLDC Mode (hybrid - traction control - slave via CAN bus). Tried different start up boost settings up to 0.1, motors get more punchy but still cogging. When going reverse same cogging, higher amp settings in BLDC Tool brought no results, too. There are no problems with motor and hall sensor table detection in BLDC Tool. The motor sensors are working, there is a difference compared to sensorless mode. I've also tried sensored mode but same cogging as always.
remaining setup info: 10s 10Ah Lipo Turnigy Graphene (150A discharge/50A charge) 200mm wheels, pulleys 15/66 HTD5M 15mm belts Anti spark switch Steez remote
Here a video of my cogging motors so you can see the annoying start up performance (plus test ride):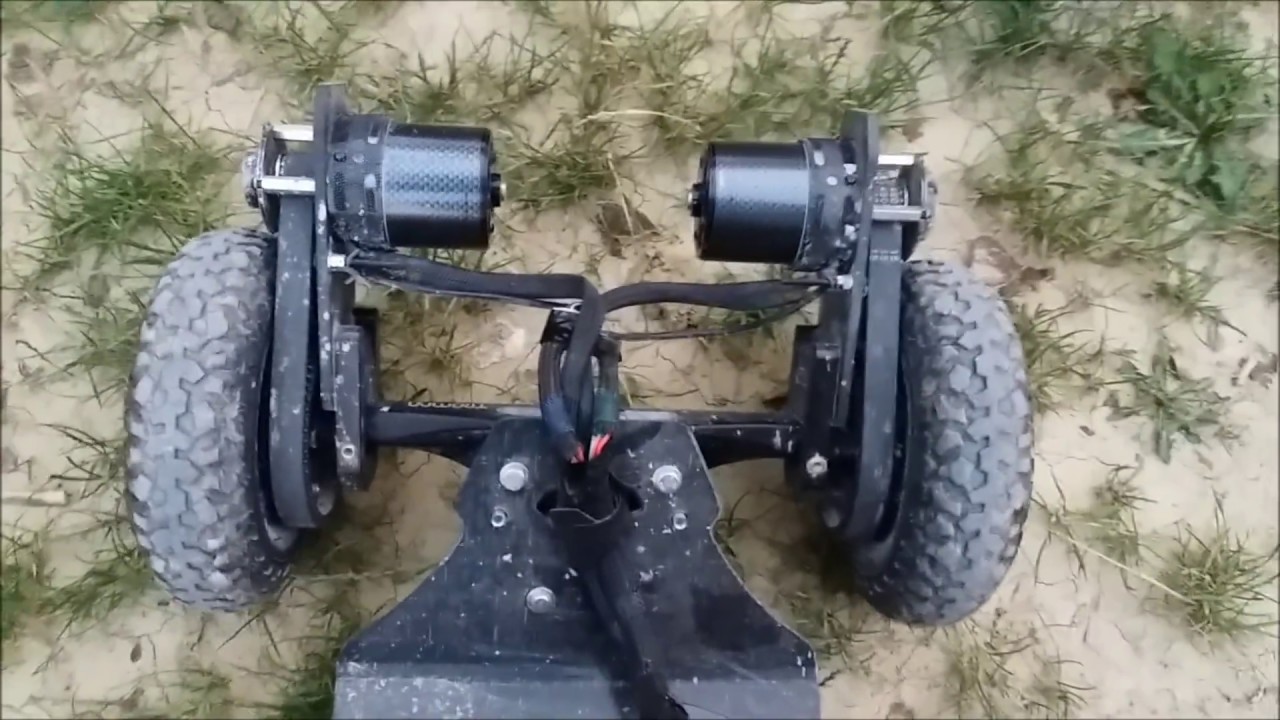 I didn't change anything special beside startup boost in BLDC Tool. But who knows maybe you'll discover a wrong setting or you know what to tweak. Here we go:
If someone has an idea what's wrong, let me know, thanks!