Firing up construction on "HONCHO II", my personal ride, a carbon-reinforced H-Street Tony Magnusson reissue with polished Trampa trucks & heeled in Six Shooters (deck & trucks just arrived - @psychotiller I need you for the rest my brother).
A friend of mine saw the deck and pointed me at the above site - I think the hex pattern is outstanding and original: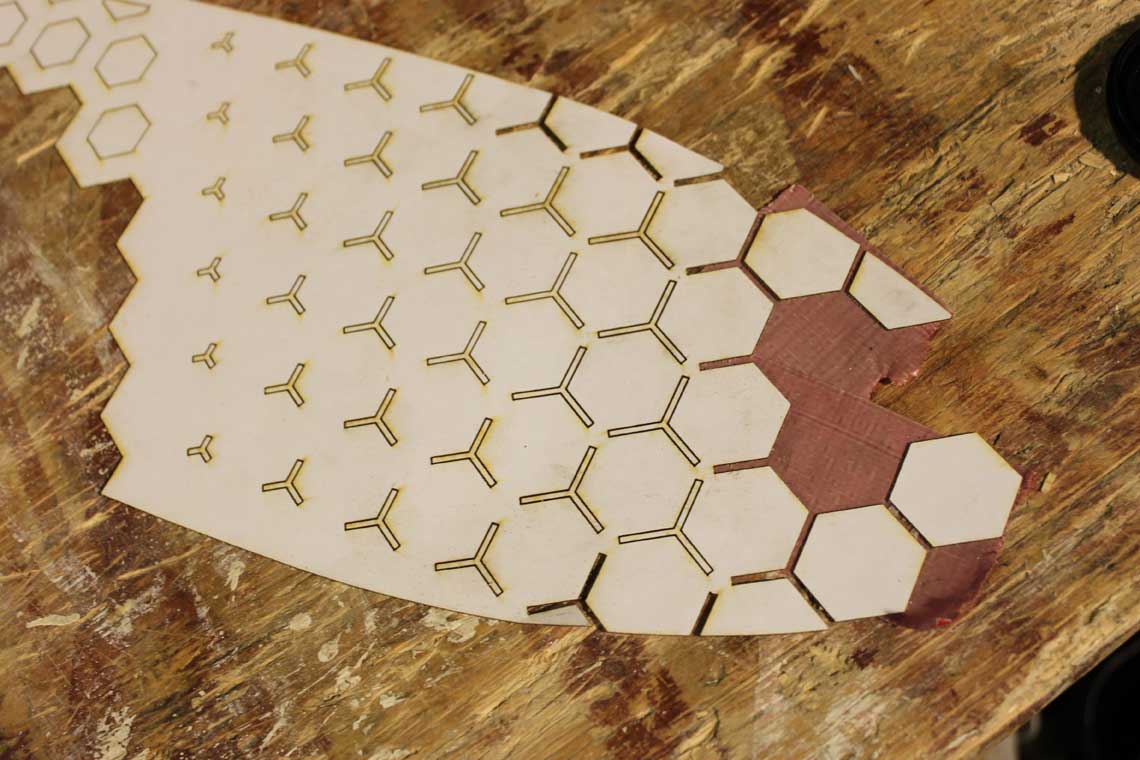 So good, in fact, with a little work I think it could be a semi-official universal DIY pattern:
No way that's going on H2; HONCHO 1 was gripped in a Mexican blanket / resin and I'm doing that again lol.
Blown up to Evolve-hexagon size, you have some interesting stuff in here. Enjoy!