Hello guys: I'm working on a new board right now, I've already built some boards each with unique characteristics:
The Moonshine Sidekick A useful kicktail high speed commuter, loads of torque and range, with soft small wheels mallgrab ready, but not good for bad roads

A Trampa eMTB It can goes over ANITHING but as soon as you hit 30MPH becomes a wobble machine.

The Spud A small light board perfect to go to nearby meetings where I know I might need to carry it around without drawing too much attention.

The Raptor 2 Nice hub board with average range, average torque. Used mainly when one of my boards breaks down
So the logical step is to have a board than can go averywhere no matter how bad the road is, could be ridden at high speed with good stability and could hold my favorite cell the 30T for 140A os discharge, so it's gonna be a torque monster.
12s4p made of Samsung 30Ts for 140A dicharge
I designed the enclosure for the deck to follow the shape of the deck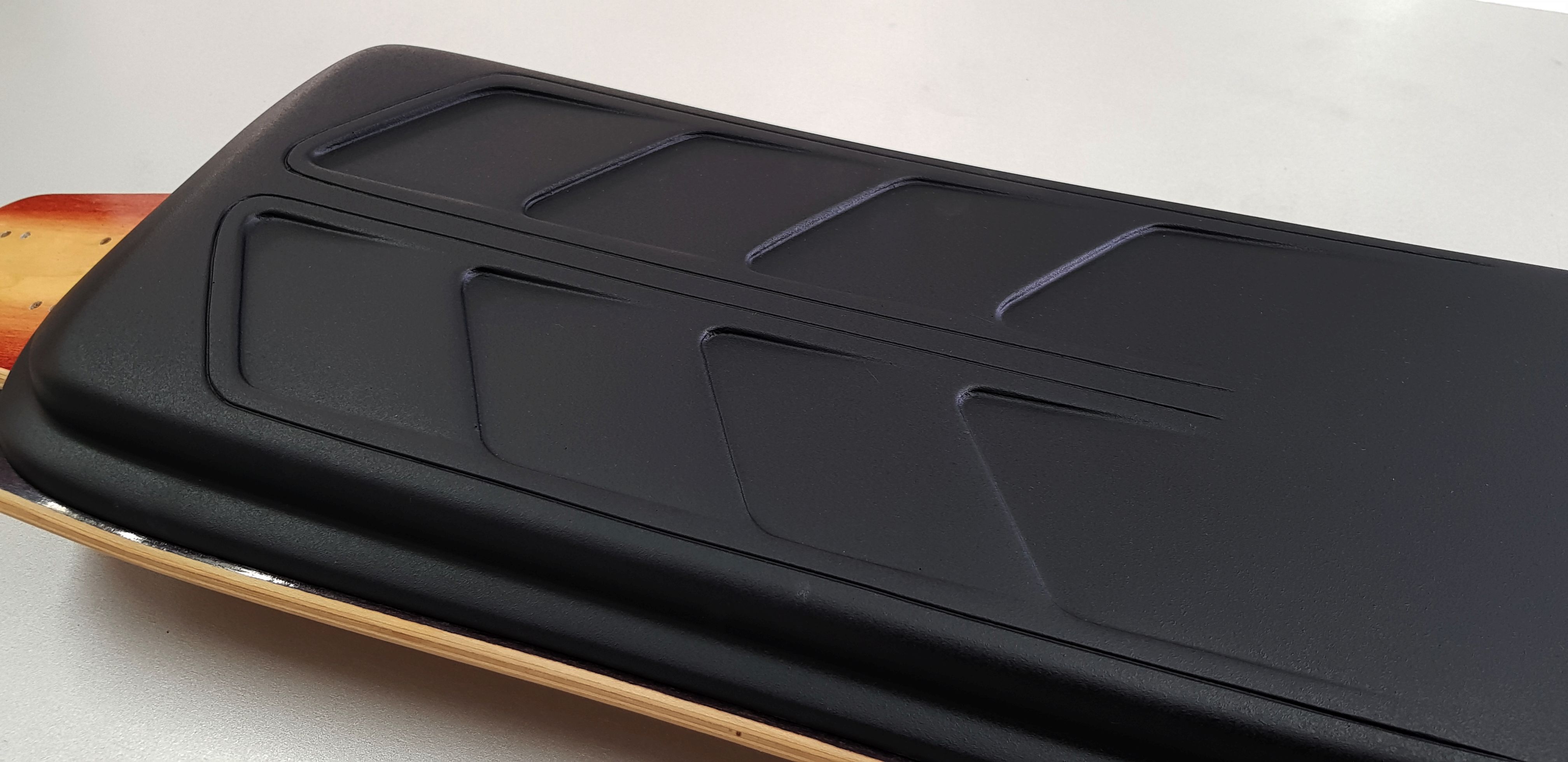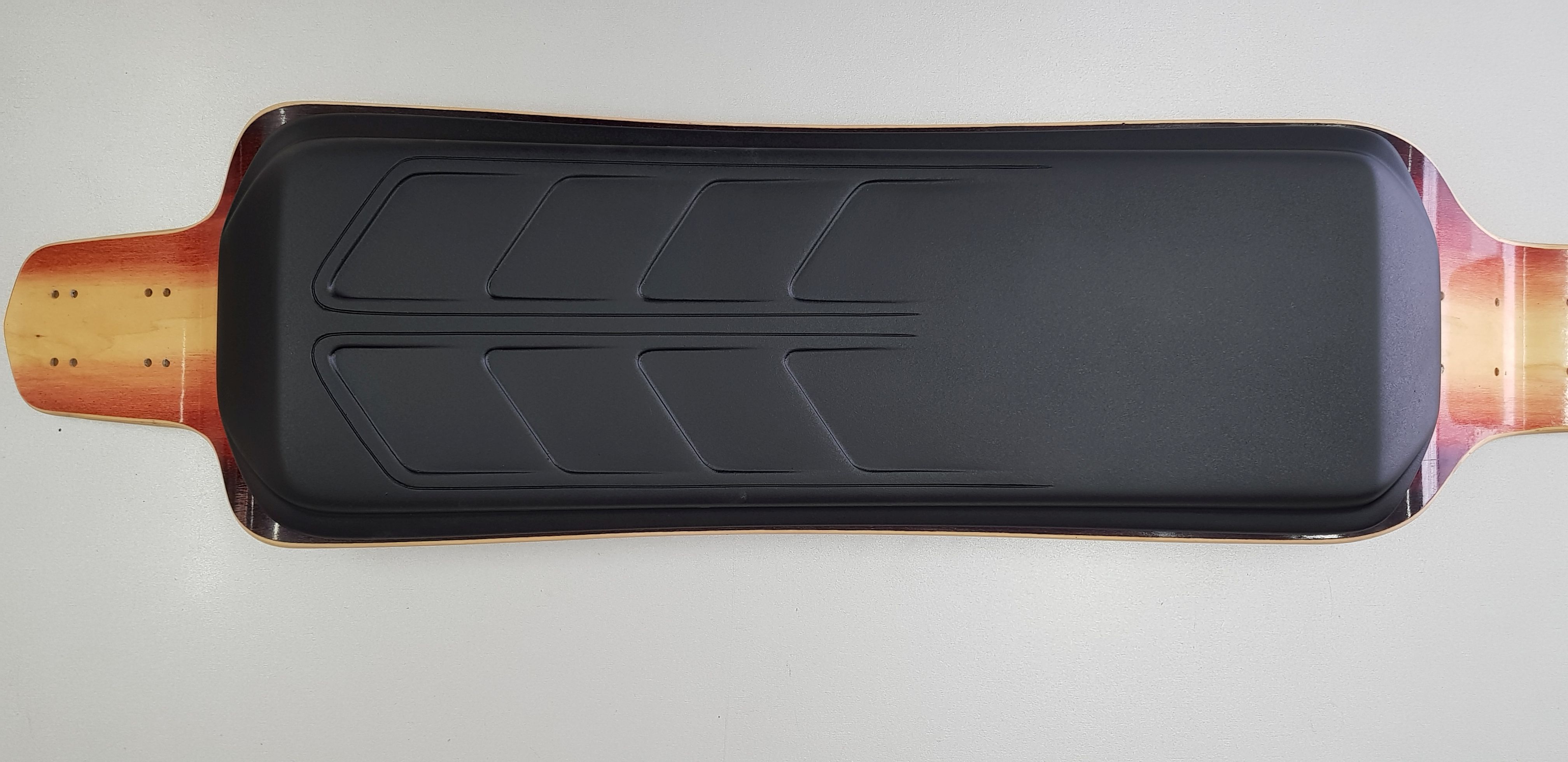 Here is the enclosure installed on the deck, with the wheels and surfrodz trucks:
Rear view, it looks like a drag race car:
The motors fits pretty nice with the press fit motor mounts from @psychotiller and 6355 flipsky motors
Upside down view
Profile view
Subsonic Century dewedged deck:
Baby Tax:
Hope you guys like it.
I'll upload the progress, it's more fun than post a complete built board when it's already finished, I feel like I'm working along with builders